Intelligent Security Systems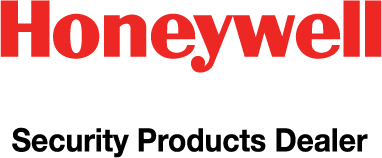 Satanta Electronics installs the Honeywell Ademco line of burglar alarm systems. As a worldwide leader in technology, Honeywell brings unequalled resources and financial strength to the Ademco line. With the Lynx series of wireless controllers, Tuxedo Touch keypads, and the most complete line of commercial detection panels on the market, no other manufacturer can deliver the technology and features of the Ademco line. Satanta Electronics professional installation and technical service support complete the package, ensuring the reliability and performance you require to protect your home, your business, your family. Honeywell Ademco systems leverage the strength of today's communications technologies to provide instant, interactive control and monitoring over the internet and the cellular network. Honeywell operates their own cellular backbone, the Alarm Net system. This communication hub allows us to provide daily verification of the communication capabilities of all of our customers systems.
High-speed internet service and robust cellular networks have enabled a new level of service in the alarm industry today. Wired phone systems are quickly being replaced by cellular communicators as the primary communications technology for modern alarm systems. With the cellular connection, interactive services such as Total Connect are now possible.The Total Connect features are unrivalled in the industry.
What Total Connect can do:
Interactive status report with remote arming and disarming.
Programmable scenes allow simultaneous control of door locks, light switches, thermostats, and other devices from a single trigger event or command.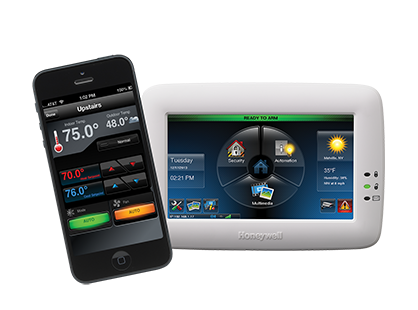 Smarter Homes are Safer Homes
With a Lynx 7000 controller or Tuxedo Touch touchscreen keypad, your new alarm system can combine intelligent security solutions with a convenient display of compatible security cameras. These 7" displays allow you to always see who's at the door before you open the door. The system functions and video displays can also be mirrored on other devices including smartphones, tablets and computers. Satanta Electronics also installs Z-Wave compatible lights, thermostats, door locks, and water valves. These integrated systems allow you to view a visitor at your front door, disarm the alarm system, and unlock the door, whether you are in the den at home or on vacation hundreds of miles away.