Video and Audio Systems
Satanta Electronics offers monitors and high-definition televisions from Samsung, Panasonic, SONY and LG. From a basic computer or surveillance monitor to a large-screen, high-definition Smart Tv, we provide sales and service support. In addition, we complete the package with custom installation and integration. We can create a complete home theater with large screen tv or projector with screen, surround sound receiver and speakers, and total integration of all your signal sources including internet streaming services.
We install the full spectrum of Yamaha stereo equipment and speakers. We also offer whole-house audio systems from Russound.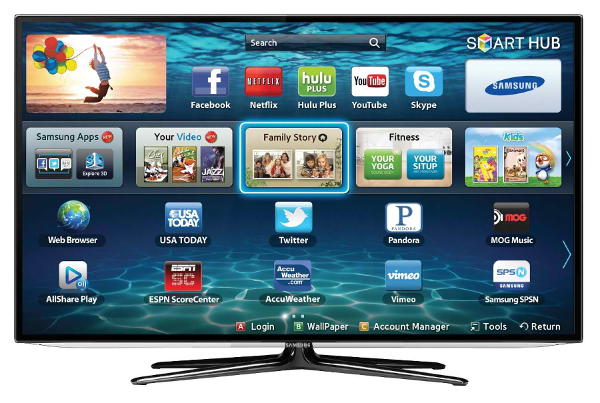 Audio Systems
Yamaha stereo systems deliver true high fidelity performance for your home systems. Whether you need a full 7.1 home theater surround sound system, or just a BlueTooth speaker for a little music, Yamaha has best-in-class products to fill that need.